Etsy Spotlight: Crux and Crow
I've been stalking the Etsy shop
Crux and Crow
for some time now. Owned by the wonderful Michelle, this Australian based seller is brimming over with amazing vintage finds and handmade pieces, there is a wide variety of styles and colors to admire! I personally love the ombre pieces that make me want to jump into a time machine and travel back to Woodstock 69'.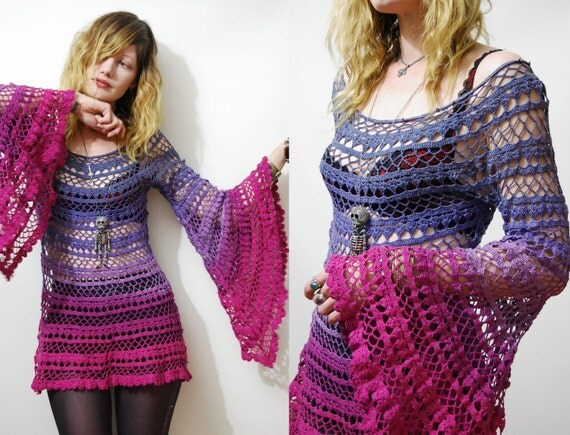 Isn't this the best use of crochet ever? The ombre makes it even more amazing!
FInd it here!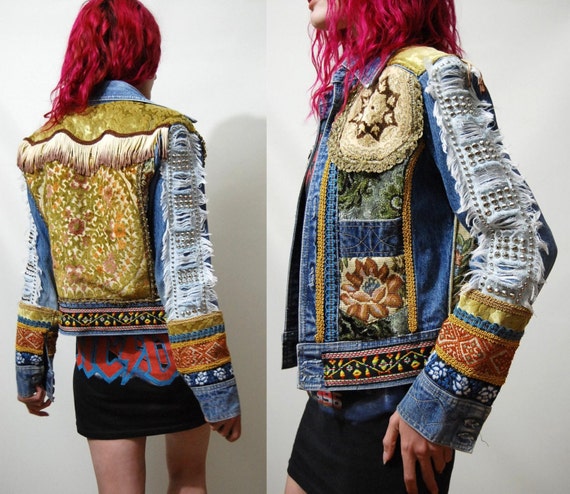 This patchwork denim jacket is the bee's knees! I hope to make my denim jacket
look just as cool someday!
Find it here!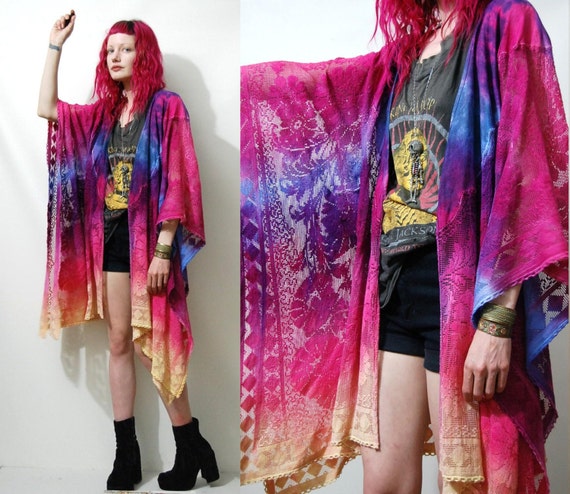 This vintage lace tie dyed kimono is so beautiful that it hurts! It's a bunch of my favorite
things, packaged together as one! This is what I wear in my imagination while at work.
Find it here!