Cool Stuff #10: Tooled satchels!
I've been on the hunt for a tooled leather satchel, and I thought I might share some of my favorites! Something about the look and feel of these satchels appeals to me. It might be the rustic and earthy feel, but it also might be that if you were to go on an epic role playing game quest, this might be a good bag to hold your phoenix downs and hi-potions in.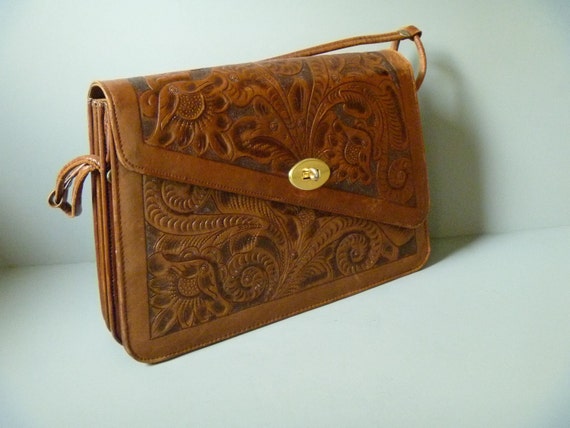 I really dig the pattern on this, too. It's difficult to find a satchel pattern I don't like.
Find it here!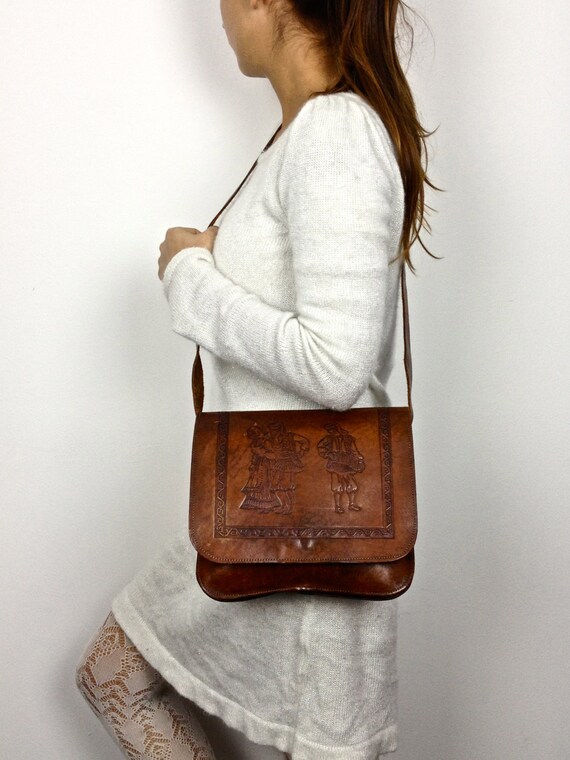 Holy crud, there are people dancing on this one! Ahhh!
Find it here!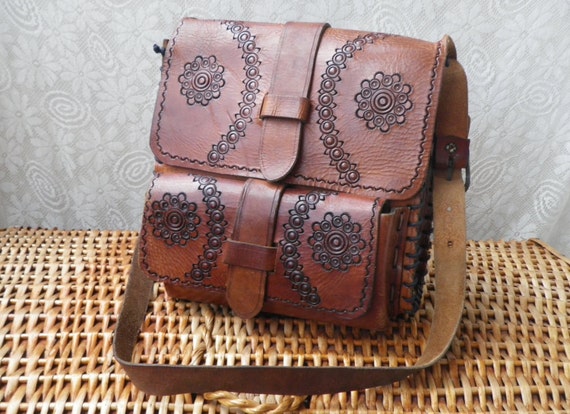 This one is probably my favorite. I am drooling right now, so that's a good indicator.
Find it here!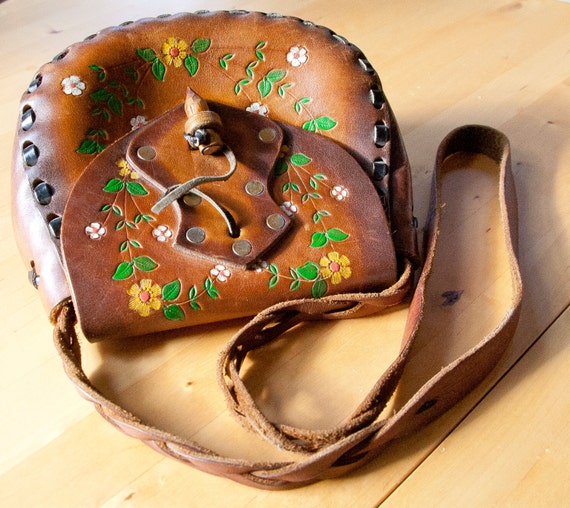 I really like the floral colors on this bag. Too cute!
Find it here!