OOTD: New hatventures!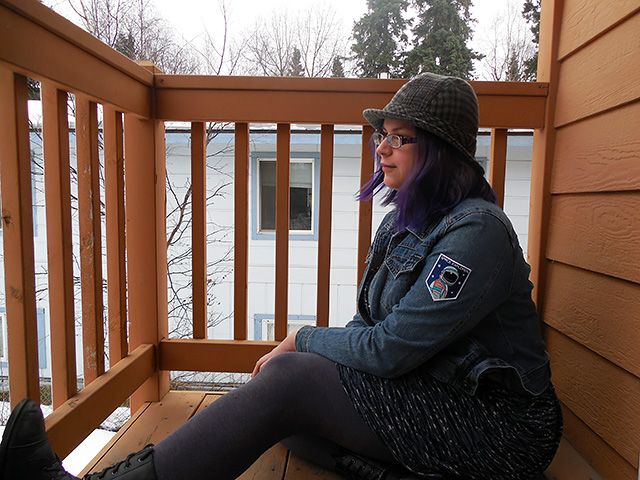 Dress: Thrifted
Jacket: Target
Leggings: Cuddlduds
Boots: Sears
This is an outfit photo dump like no other! I had to weed through a lot of pictures to find ones that worked. I think the camera and I need more time to work on our relationship. Usually what I envision is not what I see when I go to look at the pictures taken, and it can be frustrating but it's the only way to get better.
This week was about trying new things, like changing up the angles and the setting of the pictures. I suppose this was fitting for the first day of a new month! February was a great experience, and the highlights definitely were...
1.) Valentine's Day! (a.k.a. Cameron & I's dating anniversary)
2.) Making my very first ring in Metalsmithing class!
3.) Finishing a watercolor painting without losing a night of sleep!
4.) Going to the museum with Lilah and Cameron! (they have an awesome Imaginarium in there)
5.) Picking up the needle again! (nope, not hard drugs! knitting, of course!)
I'm sure a lot of other amazing things happened, too. I just lose track because time keeps on slipping, slipping, slipping into the future!
As much as I love to knit hats, I don't usually wear them. That fact that I even bought a hat like this is totally out of the blue and a great way for me to experiment with different styles. I ended up really liking it!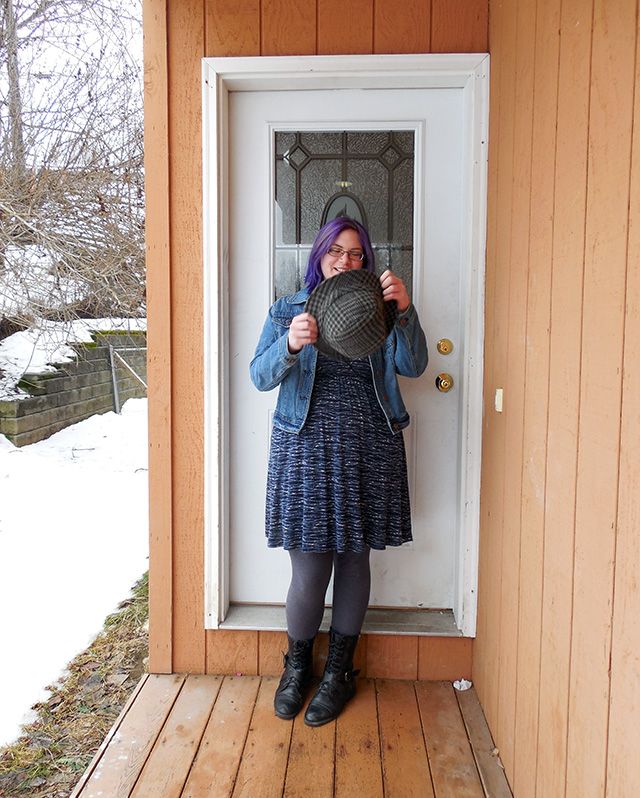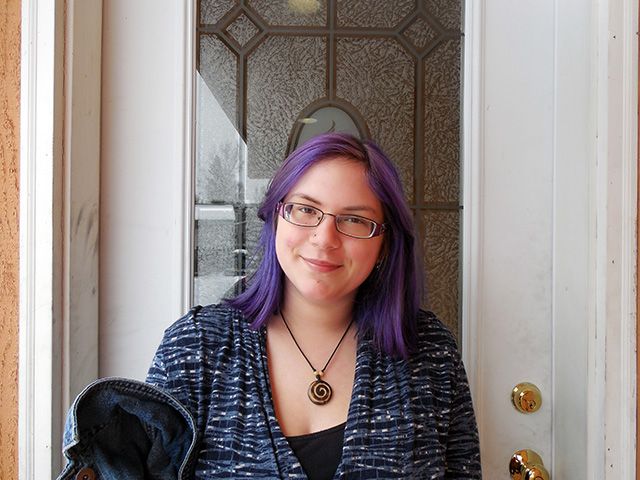 It's easy to forget how much smaller my glasses make my eyes look.
I'm hoping to get some contacts soon to remedy that!